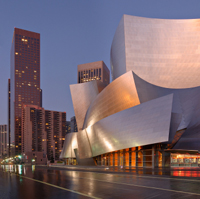 Design Search Associates (DSA) is a professional group of design trained recruiting experts with special focus on Architecture and Interior Design. We are the only search firm owned by a Licensed Architect.
Our client base consists of over 500 Architecture and Interior Design Firms worldwide that range in size from medium size design firms to internationally recognized leaders in the design industry.
All Design Search Associates' candidates have been pre-screened, references checked and portfolios reviewed by our Staff Architect or Interior Design Team prior to submitting resumes to clients.
Direct Hire and Contract searches begin with an Agreement that establishes the terms of each search and the fee or bill rate if we fill the position. Then we submit resumes & portfolios, schedule interviews and assist with job offers as a complimentary service. You don't pay anything if you don't hire one of our candidates. The fee varies based on the base salary, complexity of search and type of search we are conducting.
Our client's identity is held in confidence until they have voiced an interest in a specific candidate and then and only then is your firm's name disclosed.
Many Firms rely on Design Search Associates (DSA) to set up on-going searches for qualified Talent, forwarding qualified candidates that match their specific project and skill requirements, as they are discovered.
"If you think it's expensive to hire a qualified professional, wait until you hire an amateur or use an inexperienced recruiter". Hiring the wrong candidate will cost you a minimum of three times their annual salary.  We only represent the top Architectural & Interior Design Talent worldwide that has been vetted by our team of staff Licensed Architects and Interior Designers.
Since our focus is on quality rather than quantity, we are able to tailor programs designed for each recruiting situation. Since our staff has worked in the design industry, we prefer to work directly with the hiring manager or managing principal at each firm. Inhouse HR doesn't have a clue on how to review portfolios and projects in the industry.
Please complete the form on the below listed link and a professional member of our Team will contact you to review our services and how we can provide a solution for your recruiting needs.