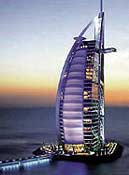 All resumes received by Design Search Associates (DSA) are treated as confidential and your portfolio will not be published by DSA anywhere.
Job Seekers resume and professional portfolio will be reviewed by our Staff Architect and if your project experience and skills match our client's criteria, you will be contacted to begin a dialog.
If our team feels that your professional experience is not a fit, your resume will remain active in our database for future career opportunities.
Candidates are encouraged to submit their resume and portfolio with us. A proactive strategy is an investment in your future. Don't miss that opportunity that you never even knew existed. Once we have a match, we contact you!
Candidates must have a minimum of 5 years post graduate work experience in Architecture, Landscape Architecture or Interior Design to qualify for our representation.
A well presented chronological resume/CV with employment dates and project types works best. Your portfolio should be in a professional presentation format under 5MB and should include sketching samples and a cross section of your work including description of projects .  Do not send individual images. No 3rd party links to your portfolio will be reviewed.
US Citizenship or valid authorization to work in the United States is required unless otherwise stipulated.
All jobs posted on this site are active and if your experience matches the required criteria, please apply.
We offer a "Finders Fee" if you refer a candidate that our client hires. These "Finder Fees" range from $1,000 up to $8,000. To date, we have paid out over $108,000 to people who have referred top talent that our Clients have hired.